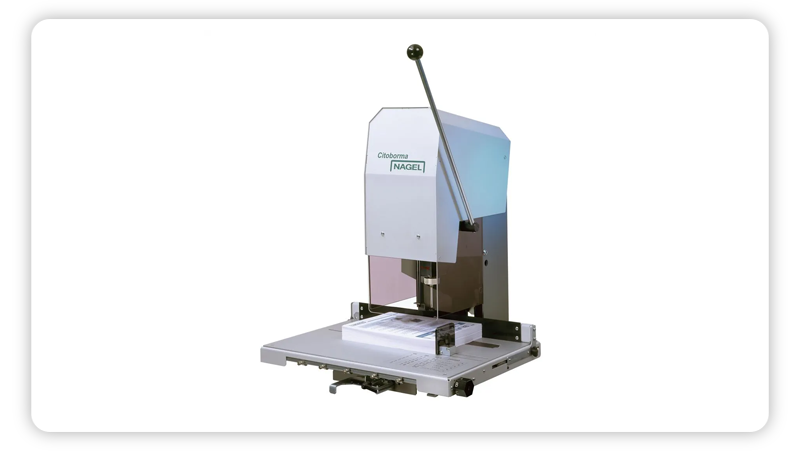 Number of drill heads 1 – 6
Max. pile height (mm) 60
Max. paper width (mm) 460
Max. throat depth (mm) 270
Drill bit sizes (mm) 2 – 35
The Citoborma 490 is a production machine designed for fixed use. They offer the right solution for every drilling application (paper, cardboard, plastic, textiles, leather). It features a torsion-free machine base, manufactured from heavy metal profiles, which guarantees the highest precision for drilling. For highly specialised needs we will be glad to offer an individually customised solution.
GET EQUIPMENT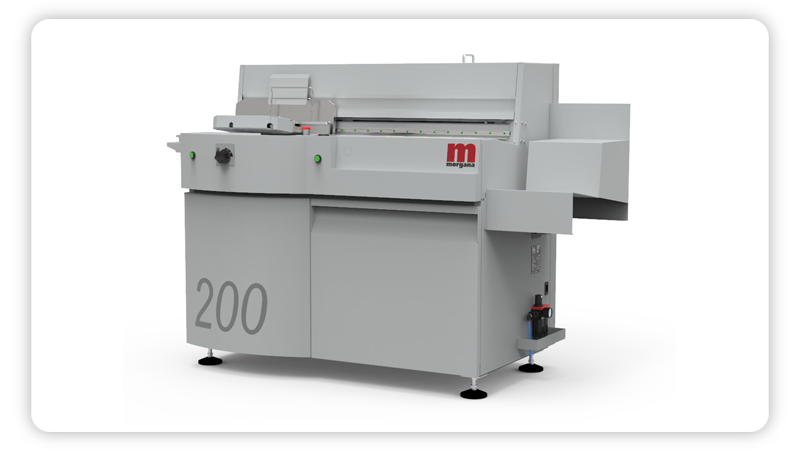 Spine length: Max / Min: 380mm x 120mm / 14.9" x 12.6"
Book height: Max / Min: 325mm x 110mm / 4.7" x 4.3"
Block/spine thickness: 2 – 50mm 0.07" – 1.96"
Cover dimension maximum: 700mm x 380mm / 27.5" x 14.9"
Maximum cover weight: 400gsm
Speed: Up to 200 books per hour
The Digibook 200 Perfect Binding Machine is suited to traditional and digital printers that require short to medium runs of PUR perfect bound books to a professional standard. The DigiBook 200 is equipped with a patented closed glueing system where the spine and side glueing are automatically applied by a slot applicator for the utmost binding quality and accuracy.
GET EQUIPMENT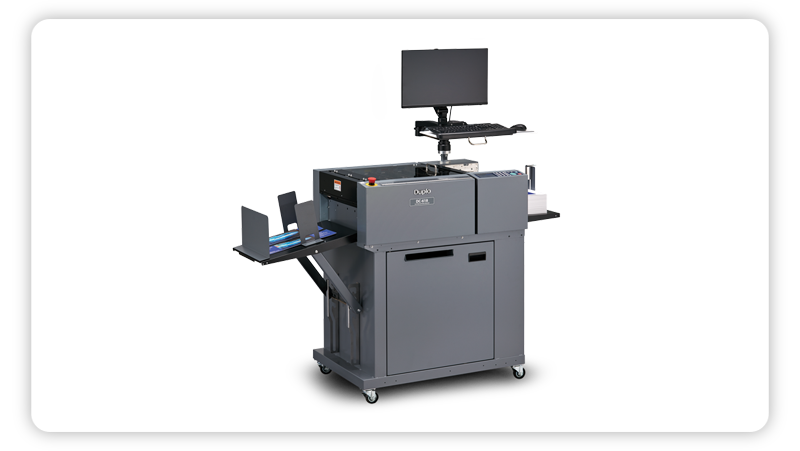 Max sheet size: 330x1000mm (*1200 extended specification)
Min sheet size: 210x210mm
Min finished size: 48x49mm
Paper 110gms – 400gsm
30 cuts per sheet
20 creases per sheet
Fully automatic set-up
PC controlled
23 sheets per minute
The Duplo DC-618 is a compact yet powerful all-in-one finishing solution that has the ability to process up to 6 paper slits, 30 paper cuts, and 20 paper creases, and be used as a guillotine and paper perforator. It's perfect for the short-run, on-demand digital printer
GET EQUIPMENT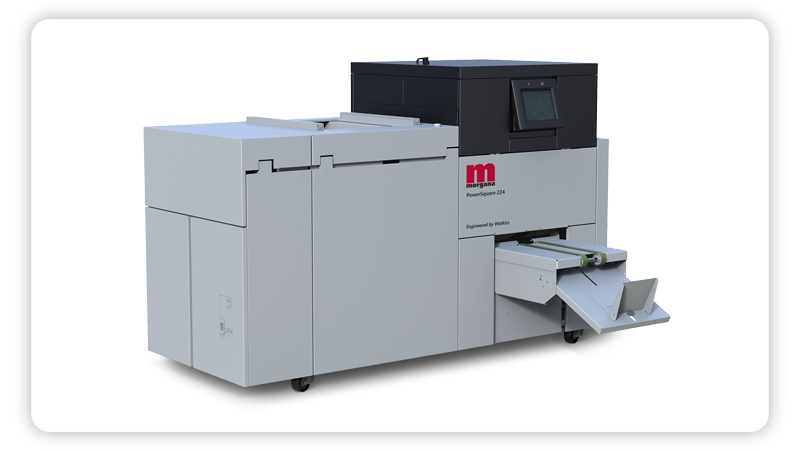 Input sheet size (Max): 350 x 500mm / 13.7" x 24.4"
Paper weight (Max): 400 gsm / 150 lb Cover
Book thickness (Max): Finished book thickness – 0.4" (approx 208 pages 21lb bond, 224 pages 70gsm)
The PowerSquare™ 224VF booklet maker with its high-capacity dual bin feeder offers a flexible solution for a wide range of booklet types and sizes. The system is fed by the VFX vacuum-assisted feeder which has a loading capacity of up to 540mm/21", giving long uninterrupted production runs. Optional barcode readers can be fitted to the VFX feeder for variable page count jobs or to ensure set integrity.
GET EQUIPMENT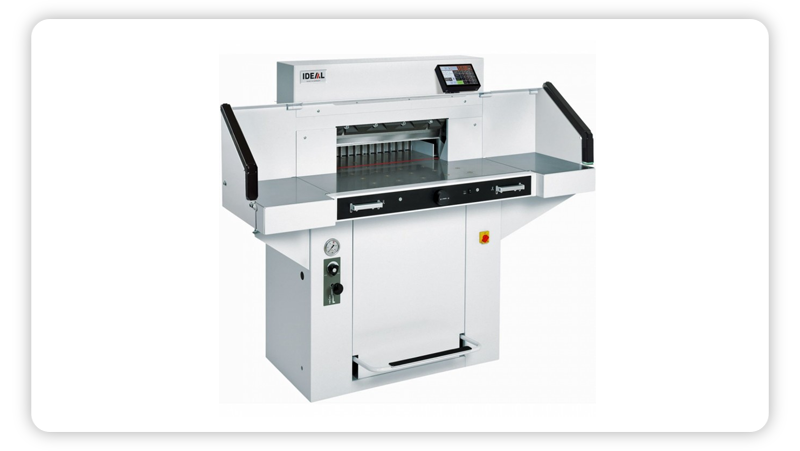 Cutting length:
Input sheet size (Max): 350 x 500mm / 13.7" x 24.4"
Paper weight (Min): 60gsm / 16 lb Bond
Paper weight (Max): 400 gsm / 150 lb Cover
The Ideal 5560, a professional guillotine with a hydraulic blade and clamp drive, EASY-CUT programmable power back gauge with touch pad and IR light beam safety curtain on the front table.
GET EQUIPMENT
Excellent customer service from start to finish from signing the agreement to the gentlemen who delivered the copiers.

Jane
The equipment arrived preconfigured and was quickly installed, very helpful engineers.

Paul
Issue was resolved to complete satisfaction thanks to Steve and Alex.

Sharron
Always amazing service from Chris - he is always really helpful and very efficient.

Sarah
Great Product, installed on the day promised, very efficient team of guys who installed the copier and removed the old machine. Set up the copier and set up desk tops scanning on the office PC's. Both very helpful and obliging chaps, would highly recommend.

Elaine
The problem we had was able to be fixed via a very prompt email with instructions on how to clear the fault.

Pam
Steve was the technical guy that I spoke to, he went above and beyond to try resolve my issue.

Karen
We always get fantastic service from Matt when he comes to service our machine, he always goes above and beyond whenever he is on site.

Bobbi
The service we receive from Spectrum is unbeatable. Chris our engineer always turns up with a smile no matter how little the problem is, he is always available to help.

Marie
Very quick response. The technician I spoke to sent me very clear instructions on how to fix our problem. Within around 30 mins it was fixed.

Carol